Updating User Profile
Users have the ability to self-update the following profile information.
First Name
Last Name
Phone Number
Default Organization upon log in
Reset Password
Steps in updating the User Profile information
Step 1. Log in to CALPADS.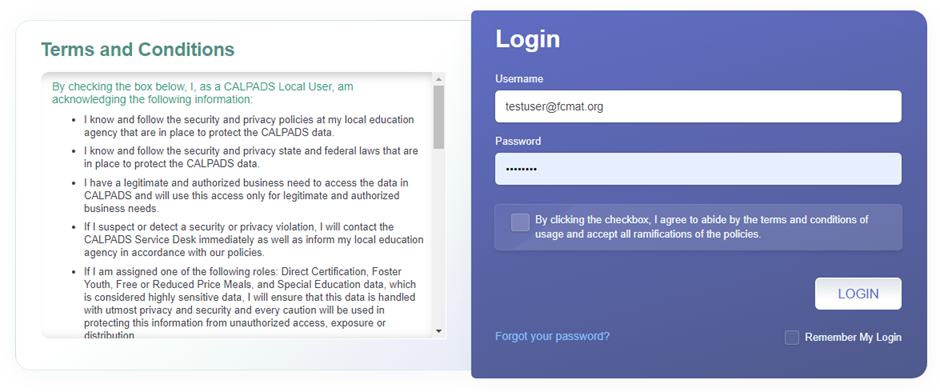 Step 2. Click on User Menu located at the upper right corner of CALPADS.

Step 3. Click on Profile.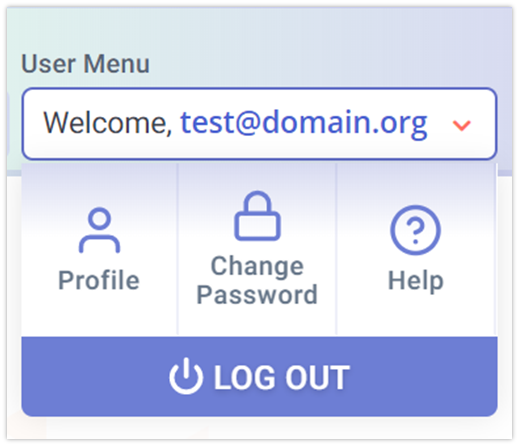 Step 4. Edit profile details and then click on Save.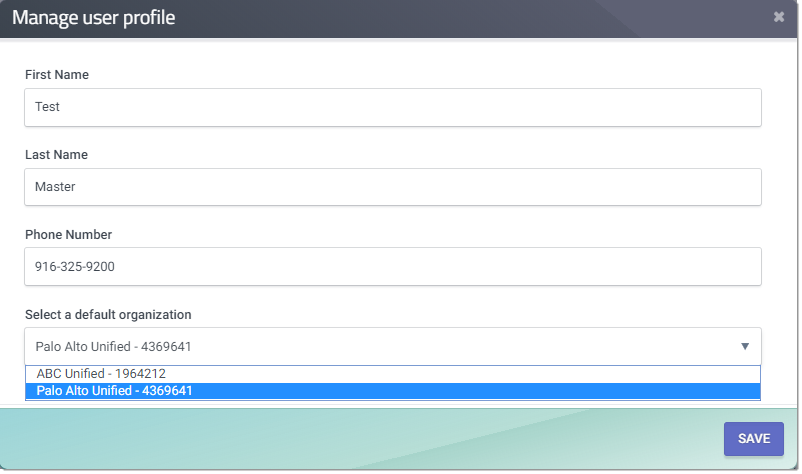 Note: The default organization will only be active if the user account is associated to multiple LEAs/ schools.

NOTE: From the same User Menu sections, users can also proactively reset their passwords before it expires.